It's never too late to find freedom from smoking.
Stop smoking with hypnotherapy
Stopping smoking with hypnotherapy can be a very effective way to stop smoking.  Not only is it relatively hassle free, often only one session is needed.  Also, there's no need to mess about with patches or medication either.  It's safe, natural and long lasting.
During your session we will discuss your smoking habit and unpick all the psychological triggers that keep you locked into smoking.  Most people who smoke don't like to think about these things too much, but when you analyse the way you smoke consciously it can help you to improve your success because you will now be forearmed with the knowledge of what triggers the old smoking behaviours of the past.  
The hypnosis part of the session will guide you into a deep level of relaxed trance.  Whilst in this state of hypnosis your subconscious mind will be open to positive suggestions for a healthy, smoke free life.  Many people find they have very few cravings after the hypnotherapy session, or even none at all.  
Stopping smoking with hypnotherapy can be more effective than other types of treatments as it works through the subconscious part of the mind, where all our smoking habits are stored.
Further Reading and Resources
Things to Consider Before Booking Your Session
Most people start smoking voluntarily, although sometimes there is pressure from friends and people around us to become a smoker – after all, there's some feeling of safety in numbers.
When you quit smoking with hypnotherapy, it has to be a choice that you make for yourself.  No one can force you to do this and your chances of success will be greatly reduced if you are quitting smoking because someone else wants you to.
Whilst the techniques I use may, and often do, give great results, no guarantees can be given and results do vary from person to person. I'm very proud of all my past clients who have managed to stop smoking with hypnosis.
When you do make the choice to stop smoking you may have to consider other lifestyle changes at the same time.  For example, if you always smoke whilst having a beer or a glass of wine, you may need to rethink your drinking habits for a little while so as to remove some of those psychological triggers.
If you are under a great deal of stress or anxiety, often dealing with these issues first will give you a greater chance of success too.  When you feel good about yourself and your life you are more inclined to chose the healthy options for your future.  I offer  sessions to help people deal with stress and anxiety too.
It's never too late to stop smoking, even if you've smoked for many years.  One day, though, time will run out.  It's always better to stop when you are still in reasonably good health.
There's a very good reason why so many people are stopping smoking!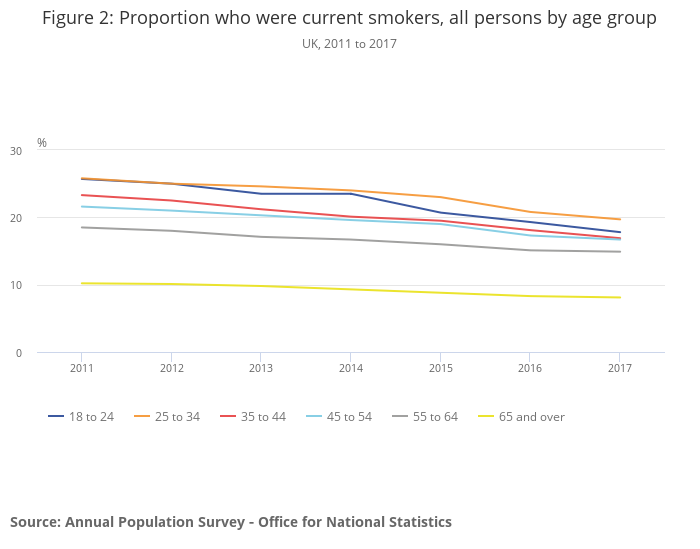 Find out how your area is doing for quitting smoking
I am now able to offer people a breath test for levels of carbon monoxide in their system.  This impacts directly on people's health and the more a person smokes the more carbon monoxide there will be circulating through their bodies.  The carbon monoxide is carried around the body by the blood and because it binds easier than oxygen to the blood cells, it can cause a great deal of damage.
The carbon monoxide in cigarettes may contribute to serious illnesses such as heart disease, stroke, cancer, COPD etc.
As part of your stop smoking cessation session we can conduct this test to see how your carbon monoxide levels are stacking up.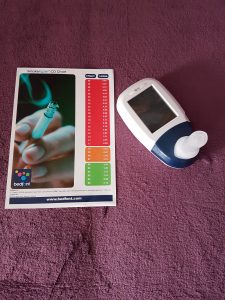 Stop smoking Hinckley, Stop smoking Leicestershire, Quit Smoking Hinckley, Quit Smoking Leicestershire. Stop Smoking with Hypnotherapy, Stop Smoking with Hypnosis.