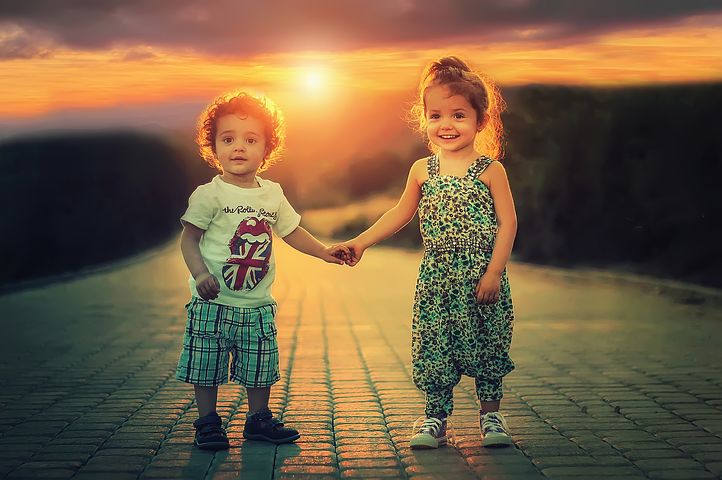 Why friends are important
Nowadays it seems easier than ever to stay in touch with all our friends – even those who have moved far away.  We find that contact through social media such as Facebook, Instagram, text messages and Skype video means that we're never far away from those people we have an interest in.  That's all well and good, but we must never forget how important it is to actually have face-to-face contact with our friends too, where we can.  
Nothing replaces a hug, a pat on the back or a giggle over a coffee.  It's shown that friendships are vitally important to help us ward off depression, heart disease and feelings of isolation or loneliness.    
When we are young we mix in schools and colleges, do group sports and activities and get a healthy dose of contact on a daily basis.  As we get older we get busy with work and families, and sometimes those close friendships start to feel more and more distant.
Like anything, to keep a friendship alive it needs some TLC.  Our friendships will wilt and eventually die if we don't work to keep them healthy and alive, just like our houseplants.
Here's some great ideas for helping to keep those friendships blossoming and keeping you connected for many years to come.  There's always something to do!
First, make some time in your diary and then start organising some amazing times together.  
Remember, the more experiences and good times you share, the greater the memories you will have and the closer you will feel. 
Go to the cinema
Cook a meal at home
Go out for dinner / lunch / tea
Learn a foreign language

 

Visit a museum
Plan a day trip on the train or by coach
Do your weekly shopping together
Visit a garden centre
Hold a car boot sale together
Help clean / decorate each other's houses
Buy some wool and complete a knitting project
Have a wordsearch / crossword evening in
Have a board game evening
Attend a local church service together
Start a scrapbook together
Visit a garden centre
Go on a boat trip
Visit someone elderly or sick

 nearby.

Learn a new craft
Do some baking

 

Go on a pony trek
Volunteer
Go to a concert
Start a book club
Go fruit picking
Host a dinner party
Go swimming
Learn sign language
Visit a zoo or animal sanctuary
Go on a picnic
Visit your local Buddhist centre
Go on a cycle ride
Visit the park
Play badminton / tennis
Go roller or ice skating
Go on some random bus journeys
Have a barbeque
Go litter picking for your local council
Visit your local theatre
Write a short story
Create a community garden (or work in each other's)
Go dancing
Join a gym
Go bowling
Plan a trip to the seaside
Start a vision board
Have a tie-dye day
Go foraging for fruit / herbs
Learn to juggle
Walk someone's dog
51. Have a movie night
52. Do some art / drawing / painting
53. Have a makeover night
54. Play cards
55. Make a kite and go somewhere to fly it
56. Start a DIY project together
57. Go to a playground
58. Walk in the forest
59. Learn how to make mocktails / cocktails
60. Practice hairstyles on each other
61. Go to a festival
62. Create a list of goals for the coming year
63. Play pool / darts/ dominoes / skittles at your local pub
64. Go on a penny walk
65. Join a drum circle
66. Learn to belly dance
67. Go rock climbing (indoors or out)
68. Visit stone circles
69. Find a local attraction and explore
70. Go go-karting
71. Learn some yoga
72. Do each other's nails
73. Join a group – even if it's something totally out-there!
74. Go fishing
75. Enjoy a spa day
76. Get interested in some local projects
77. Join a circus skills workshop
78. Get involved in amateur dramatics
79. Re-design your living rooms
80. Learn calligraphy
81. Write letters to people you haven't seen or spoken to for a while
82. Visit your library
83. Try some candle or soap making
84. Join a fitness class
85. Start a collection of something
86. Play some online games together
87. Learn a musical instrument
88. Make a teddy bear
89. Have a trip in a hot air balloon
90. Go snorkelling
91. Have a game of bowls
92. Drive somewhere new
93. Play Frisbee
94. Learn to play chess
95. Write a love letter to the first person you ever had a crush on (but don't send it!)
96. Go bird watching
97. Collect beads / crafty items and make some funky jewellery
98. Go to a farmer's market
99. Join a medieval re-enactment day
100. Learn archery
101. Learn to hula hoop
Not everyone will be interested in all of the activities shown above, but hopefully these will give you some ideas and help you to decide how you would like to spend your time and with whom.

Above all remember, to have a friend is to be a friend.  Be the person your friend can turn to in times of need.  Learn how to listen and be supportive, offering a shoulder to cry on in the bad times, and a companion to laugh with in the good times.
Remember anniversaries, birthdays and other special occasions.  
Show an interest but know when to give some space.
Follow those simple rules and your friendships will be made in heaven.